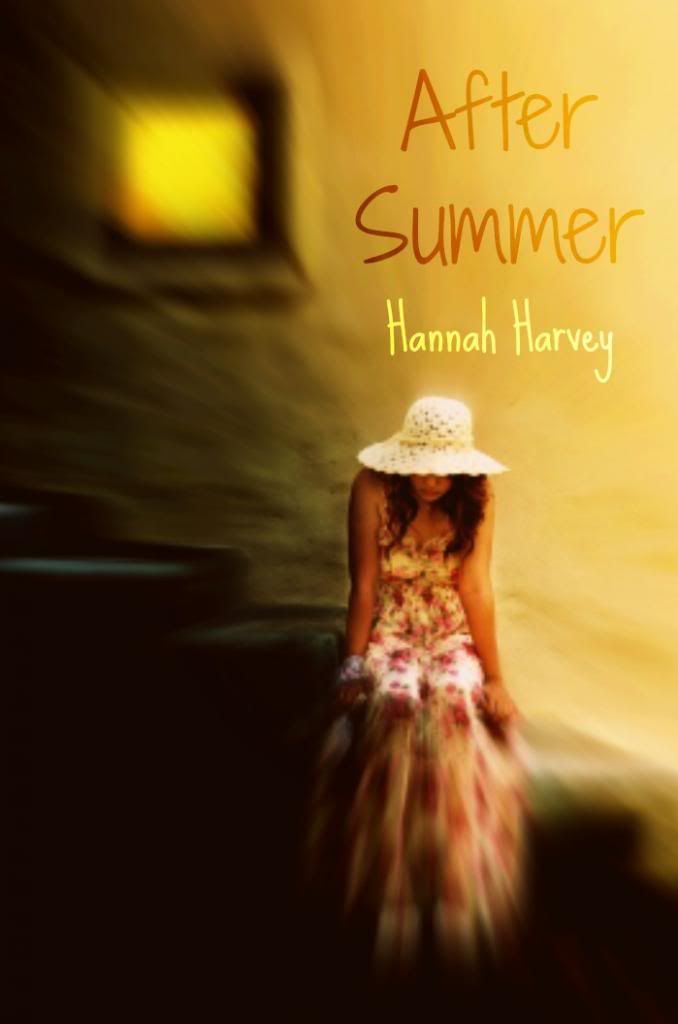 I am here with another cover reveal of
After Summer
by Hannah Harvey, the sequel to
How I got Here
. I also have a small excerpt from the novel, so have a read!
After Summer by Hannah Harvey
Expected Publication: March 1st, 2013

"Everything changes for Arianna when she loses one of her best friends in an accident, suddenly everything that felt happy and safe, is no longer there, and she can't handle it. It used to be Ben, Summer and Arianna, always together, and now it's just Ben and Arianna left, and she needs to escape.

After Summer's death she pushes Ben away, cutting of her connection with who she used to be, but she can't keep running forever, not when the past is always ready to catch her up, especially since it's more than just Summer's death that she's running from."
About the Author:
Hannah has had a keen interest in writing for a long time, starting out writing short stories when she was young. As she got older she started taking her writing more seriously, and writing longer pieces, but it wasn't until taking part in and completing NaNoWriMo, that she decided to pursue her writing.
Her first novel 'How I Got Here' was released in the summer of 2012.
Website
|
Amazon Author Page
|
Goodreads
*****
Excerpt
'Don't lecture me Ben I can't deal with that tonight.'

'I expected more from you.' He sighs.

'That's the whole issue though,' Arianna shouts, 'so many people expected so much from me, by the time I was about thirteen my whole life had been mapped out, and I felt like if I changed even one thing, I'd be letting everyone down! I was drowning in expectations. After Summer died I just couldn't do it anymore, but that Arianna, the one I used to be, she was so tied down by all of that, so I had to become someone new.'

'And cut everyone out of your life? I know it's not just me, you hardly talk to Alex anymore, you're withdrawn around your parents, you don't talk to my parents anymore, all of your friends were dropped, you don't talk to Kate, and she says that Fletcher has been trying to contact you but you won't talk to him either. I don't understand it, you had a great life and sure I know things weren't perfect, but you had a support system of friends and family, and you pushed them all away. What's so horrible about the life you had planned?'

'Nothing's horrible about it,'

'Then just explain to me what you're doing? Why you're acting like this prom queen type of girl.'

'Maybe because I am the prom queen,' she shrugs noncommittally, 'I like who I am now, I have a big group of friends, I have money, I don't have to worry about being labelled a nerd, I actually have a varied social life that consists of more than staying at home, or going to the arcade. I don't have to care,'

'About anything,' he finishes for her, 'that's the biggest problem, you used to care about things and people, but now you don't, or you pretend you don't.'

'I didn't come here to talk about myself, so if this is the way the nights going then I'll leave now.' She snaps back angrily.